Rocky Mountain Triclub Officers
RMTC is lucky to have an awesome and passionate group of triathletes volunteer their time to run our organization. Each one has a unique skill that adds to our club's operations and success. Check out our board members' bios below!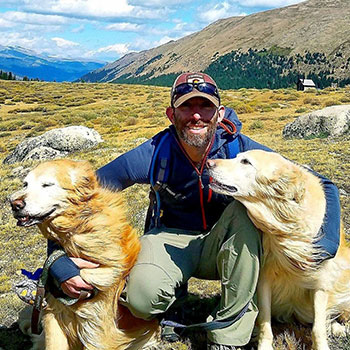 Eric Atlas
President
Eric Atlas
Eric joined RMTC when he moved to Denver in 2015 from Scenic Indianapolis and is what Charley likes to call "not an endurance athlete." Despite that, Eric has completed a few handfuls of triathlons ranging from sprint to the 70.3 distance. Additionally, he has run a 50k in Moab and a half-marathon (poorly) in Singapore and cycled across Cambodia, Laos, Thailand and Japan. This year's calendar includes the Old Man Winter Bike Rally and Grand Traverse Mountain Run. In his spare time between running injuries , Eric does IT management.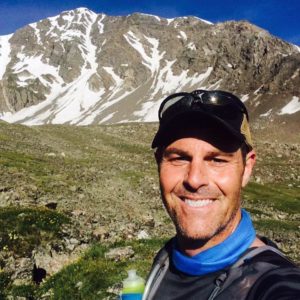 David Heller
Vice President
David Heller
I'm excited to be your Vice President again for 2021! I promise lots of drama, stories you can tell your grandchildren, and one heck of a fun year. I joined RMTC ten years ago and have never looked back. And while the thrill of finishing an Ironman is hard to beat, it's the moments shared with RMTC members that I cherish most. To keep things interesting, I've spent a lot of time the past few years trail running and mountain biking, but triathlon is calling my name again, so that is my focus. When I'm not competing for the title of "middle of the pack" age group guy, I spend my days as a residential real estate agent helping people buy and sell homes. Here's wishing you all a safe and meaningful 2021, with real hugs and full-contact fist bumps. Happy Training!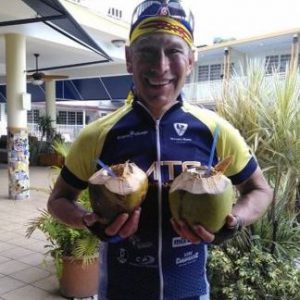 Charley Perez
Head Coach
Charley Perez
Charley is one of the founding members of RMTC, and was the first president of the club. As one of the active coaches for RMTC, he prepares and leads the weekly group workouts, providing guidance for all participants. He has been a lifelong athlete, having competed in track and cross country for Wichita State University. He began racing triathlons in the early 1990s, and started coaching triathletes in 2001. He is a USAT certified coach, and through his own company, CP Fitness and Training, he provides individual training plans for triathletes, runners, swimmers, and cyclists.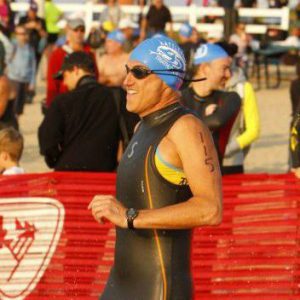 Michael De Seguin
Treasurer
Michael De Seguin
Michael started doing triathlons late in life, has been a member of RMTC for a good 12 years and has fully enjoyed it. He does not run anymore but bikes and swims and does Aquabikes. His favorite place is Chatfield Gravel Pond in the summer. About time he volunteers a bit of his time for the club!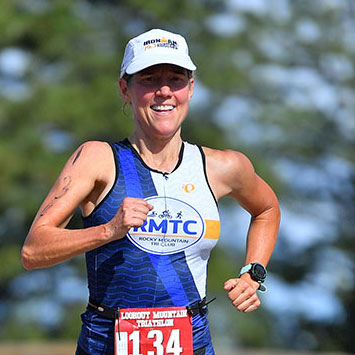 J'ne Day Lucore
Communications Officer
J'ne Day Lucore
J'ne has been active in RMTC as a Volunteer Coach and Communications Director since 2017. She was a sponsored trail and marathon runner for 15 years until she figured out that cross training was a much healthier (and fun!) alternative. She did her first triathlon in 2008 and has never looked back! She loves to compete so you will find her racing in most of the local triathlons. She has also completed 4 full Ironman races and dozens of 70.3 races across the US and Canada. She is a USAT certified coach and certified yoga instructor. In addition to one-on-one coaching, she offers free group swim, bike and trail/snowshoe runs to supplement the group workouts offered by RMTC.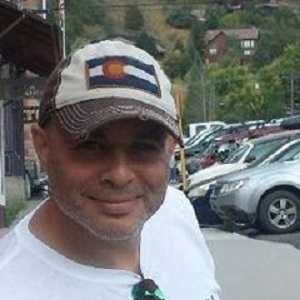 Matt Steinberg
Sponsorship Officer
Matt Steinberg
I am originally from the NY/CT area but I got hooked on the the endurance / fitness lifestyle, as soon as I moved here.  I love the triathlon world.  Its 3 disciplines leads to a varied fitness routine that never gets boring.  I also enjoy combining it with my love for travel and adventure.  I am excited to be the sponsorship officer for RMTC in 2020 and bringing new and exciting partners to our club.  Look forward to a great 2020 Triathlon Season!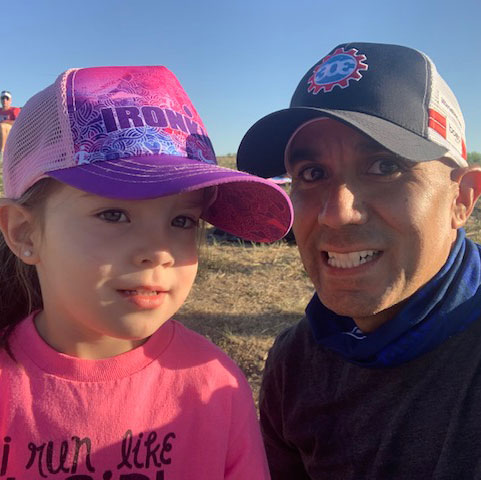 Jeremy Trembly
Volunteer Officer
Jeremy Trembly
Father, husband, IronMan – that pretty much sums up Jeremy's life.  Jeremy attempted his first triathlon in 2011, joined RMTC not too long after that, and was hooked!  A Colorado native, Army veteran, and lifelong runner, he is very passionate about giving back to the sport of triathlon and to RMTC.  He tries to greet everyone with a smile and hello so please don't hesitate to approach him at the track or a group ride. But keep in mind, he will probably ask for your name more than once!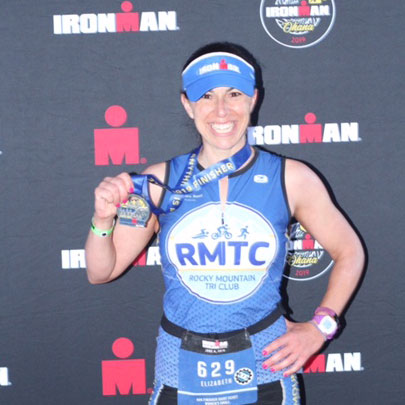 Liz Young
Programs Officer
Liz Young
As a kid I was not active. I had doctor's notes every year to get out of anything involving exercise. I grew up in a musical family, and even went to summer band camp. (American Pie was based on my true-to-life story).
I was in my 20's when a friend invited me to go for what was my very first run. Not knowing what to do, I shamelessly asked my friend, "What do I do with my arms?!" What began as swimming a lap in the pool, biking around the neighborhood, and jogging around the block grew to a passion for participating in races. Now, many years later I have finished a handful of Ironman races, a bunch of ½ Ironmans, marathons, century rides, and half-marathons, fun runs, and charity rides. (And I even competed in some bodybuilding shows. But triathlon is way cooler than pumping iron!)
I am passionate about educating and helping others achieve their health and wellness goals, as well as inspiring others in triathlon. I am proud to serve Rocky Mountain Triathlon Club as the Programs and Meetings Coordinator so that I can educate and serve our members.
I used to train by myself because I was so scared to come to RMTC workouts. For years (literally) I wanted to try it out and meet new friends. My only regret…not getting involved sooner! I encourage you to check out our club workouts and activities. We have members of all levels. Feel free to reach out to me, or any of the officers, with any questions you may have.
When I am not doing tri stuff, I also sign autographs as being 1 of the 5 "natives" left in our amazing State. In the winter I love skiing, minus the insane I-70 traffic. And I also like to collect stamps in my passport, I only have two continents left to explore.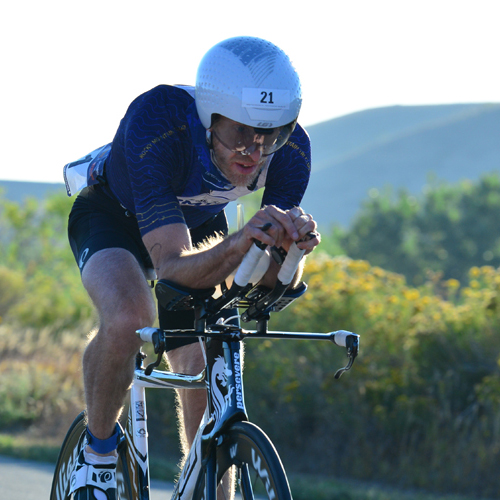 Josh Southern
Technology Officer
Josh Southern
Josh did his first sprint triathlon in 2015, after virtually no physical activity for 15 years. Despite nearly drowning in the swim, burning all his matches on the bike, and limping through most of the run, he was hooked. Six years and dozens of races later (swimming, running, cycling, and triathlon), he's still loving every minute of the tri lifestyle, training as often as possible with the wonderful RMTC crew. His big goal right now is to qualify for and compete in the ITU World Championships (Olympic Distance). He owns his own web design & development business and has two wonderful teenage kids.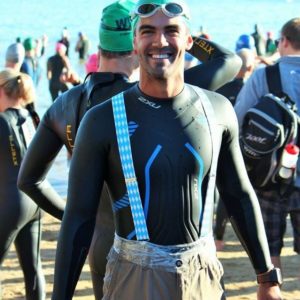 Brett Buresh
Events Officer
Brett Buresh
Brett started triathlons while in college and has continued competing in an array of endurance sports (triathlons, open water swims, century bike rides, brewery tours) over the past 10 years. He has been a part of the RMTC family for 5 years while juggling training, weekly work trips and keeping up with his sometimes perfect and sometimes maniacal (its a word, I googled it) two boys. As social chair, his goal is to ensure that while the team is working extremely hard, they are also playing hard and developing long lasting friendships! Cheers!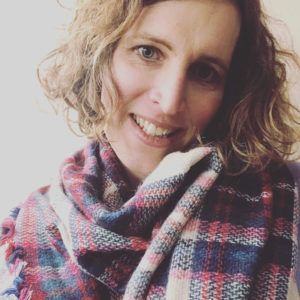 Charissa Pilster
Social Media Officer
Charissa Pilster
Although Charissa played sports growing up, running was not one of them. During high school you might have found her walking around the track for the mile run. At San Jose State University, she was looking for a new challenge to keep her exercising, so she joined the triathlon club. She didn't do her first triathlon until graduating in 2002, moving to Florida and then two later (Also her first 5k). She continued that year to run in 9 more sprint and olympic distance races. Two years ago she moved to Colorado and immediately joined RMTC.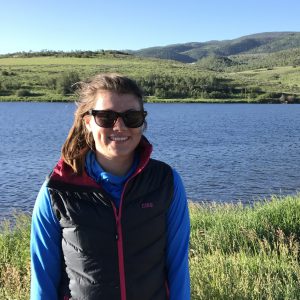 Elspeth Monigle
Officer At Large
Elspeth Monigle
Elspeth started running in 2007 when her college rowing coach decided that the team was going to train for a destination run: an 8-mile run to go see the world's largest pig, Big Norm. Since then she has run a lot more and moved back to her hometown of Denver. She's been part of RMTC since 2015 after completing her first triathlon in 2014. And while she's raced everything from sprints to fulls, clipping in and staying upright on the bike continues to be the real struggle. She's always looking for a good challenge and an opportunity to sneak some sarcasm into the workout for the day.
Take your race to the next level. Become a member today.