Interested in the Rocky Mountain Tri Club?
Thank you so much for your interest in the Rocky Mountain Tri Club!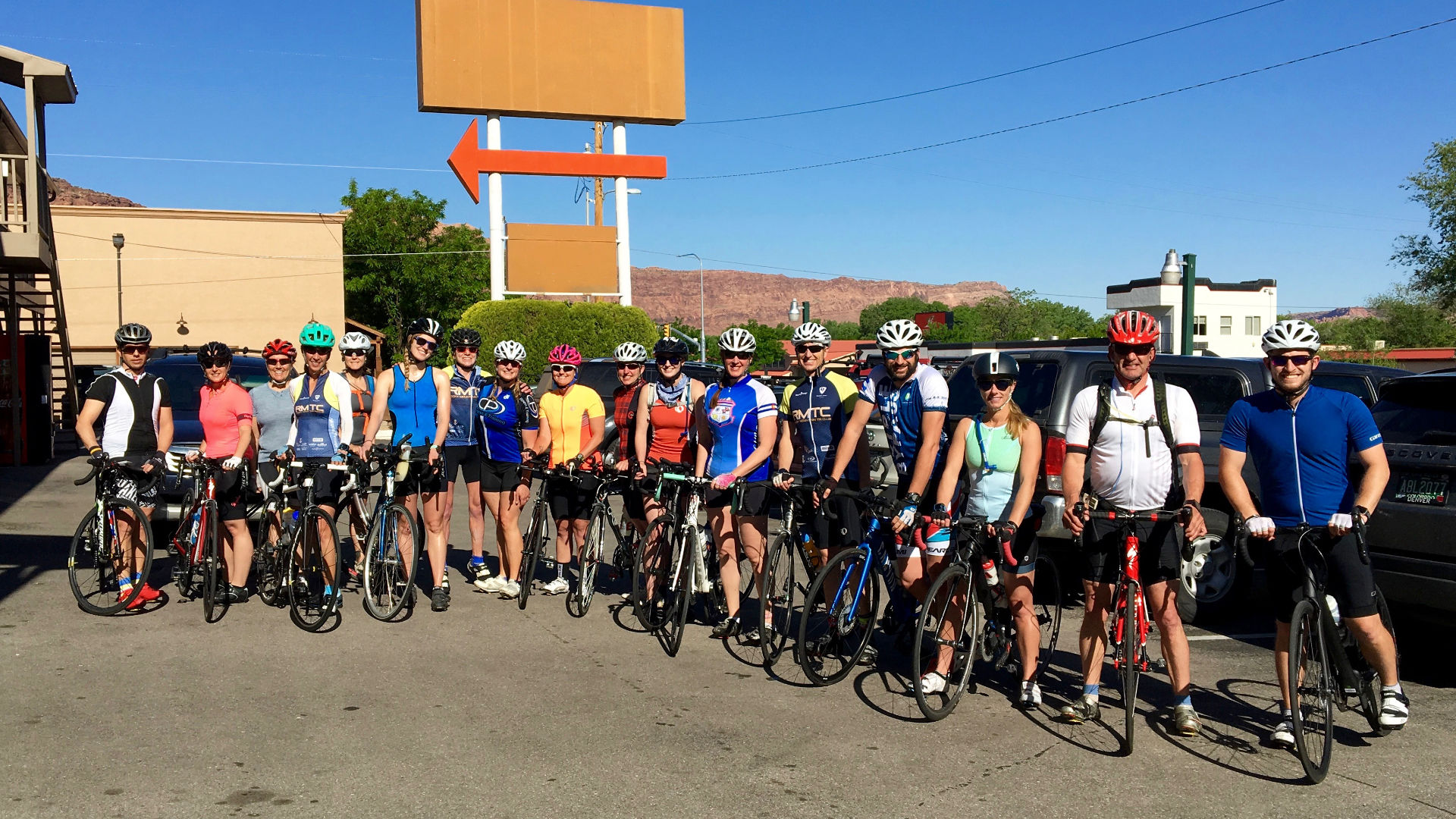 For over 15 years, the RMTC has grown into one of the largest triathlon clubs in the US, and currently has over 500 active members and coaches. We are a non-profit club, run by its members for its members.
The Mission of the RMTC is to foster a supportive training and racing community for individuals of all levels of interest, ability, and experience in multi-sport activities.
Each week we have organized training sessions that include a multitude of swims, bikes, and runs, and we post a link to the workouts on Facebook (HERE) and the details can be found on the members-only section of the website under workouts (HERE). Our practices are speed and endurance based practices that can help you improve your form and skills across all three endeavors.
Here is an example of our current schedule:
Track – Tuesday track workout at Lalo Delgado Campus track at 6 PM
Swim – North HS on Mondays from 6-7 AM and Thursdays from 7:15-8:15 PM
Bike and Bricks -Held in different locations around the city & Boulder on Saturdays/ Sundays season and weather dependent.
Computrainer/ Kicker Classes at reduced rate (winter) – Wednesdays- at HAT House
Strength Training – Class at reduced rate Monday PM in fall/winter $10 drop in fee
We also have a private Google Group where our members post updates about rides, runs, and swims that aren't formally organized by the club, just another option to find workouts that meet your schedule.
Lastly, we have monthly club meetings on topics such as improving nutrition skills, mental training, or even race-day ideas. We regularly have social & volunteer events to get to know other people racing and training with you and support our members when you aren't in a race!
The membership fee is only $75 (single) and $125 (family) annually, and gives you access to awesome deals and discounts with our sponsors and coaching services such as High Altitude Training House, The Fast Lab, CP Fitness and Training, Suunto Watches, Infinit Nutrition Products, Nourish2Flourish Nutrition Counseling, Xterra wetsuits, ROKA, Rudy,, Personal Training, Runners Roost, ProBike Express, SwimLabs, physical therapy, recovery products and more.
Thank you so much for your interest in the RMTC! If you have any questions whatsoever, please feel free to contact us at anytime.
We look forward to seeing you at our next workout!
Take your race to the next level. Become a member today.